Our STORY
What We DO
Willow Tree creche is located in the grounds of St Kevins Boys Secondary School, Ballygall Road East, Finglas East, Dublin 11 since 2009. It is a purpose built pre-fabricated building with 3 care rooms, nursery, toddler and preschool/ECCE. There is a large natural enclosed play area to the front. It opens from 8.30-4.30 daily for 50 weeks of the year.
Willow Tree
St Kevin's College, Ballygall Rd East, Finglas, Dublin 11
D11 VF10
Tel.: 01 8640944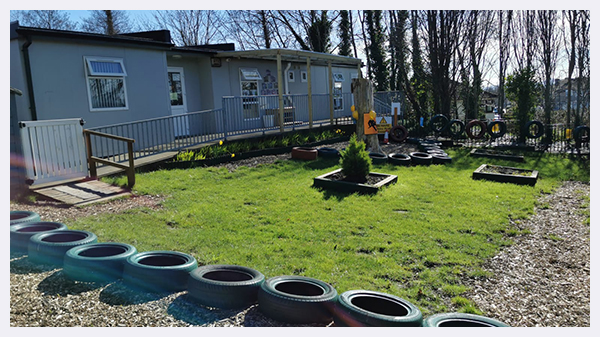 Meet the
Willow Tree team
Mary leads the team on a day-to-day basis and has 6 Early Years practitioners on the team. In addition, the Community Employment staff support the team in care rooms, house keeping, the kitchen, maintenance and gardening.
Nursery
Susan and Sonia provide a warm, caring environment that enables infants learn and explore from what they learn, hear, see, smell and touch. They bring a wealth of experience and knowledge to their cosy room and the children in their care.
Toddler
Mary and Anne have trusting relationships with the children in their care and provide them with an emotionally rich environment. The children know that they will be supported in new challenges and accomplishments and comforted when the going gets tough.
Preschool/ECCE
Linda and Maria lead this room providing the children with the essentials of an active learning environment. They have over 35 years early years care and education experience between them. They both encourage the children learn through direct experience with people, objects, events and ideas.